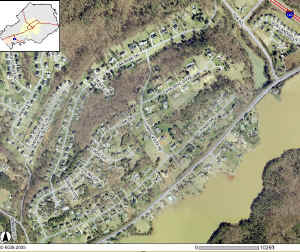 (Click for Interactive Map/Directions)
The Tan Rara Oeste Community Association is a voluntary organization of property owners in the subdivision who have joined together to address issues of common interest. Its primary function is to enhance the quality of living in our neighborhood by maintaining and improving its appearance, organizing a Neighborhood Watch Program to provide better security and generally promoting fellowship and sociability among its members.
The governing body is a Board of Directors, made up of an Executive Committee consisting of a President, Vice-President, Secretary, Treasurer, and various committee members. Their purpose is to manage and operate the business affairs and other programs of the Association. The Board meets at various times during the year. Members who wish to attend the meetings are invited to contact any Executive Committee member.
The annual dues are $100. These are based upon budgetary requirements and are used to pay expenses such as utilities; common area ground maintenance and funding various community activities. All homeowners are encouraged to participate in the Association and to take an active role in keeping Tan Rara a special place in which to live.
For More Information Please Contact our Association President: Jerry Dobson